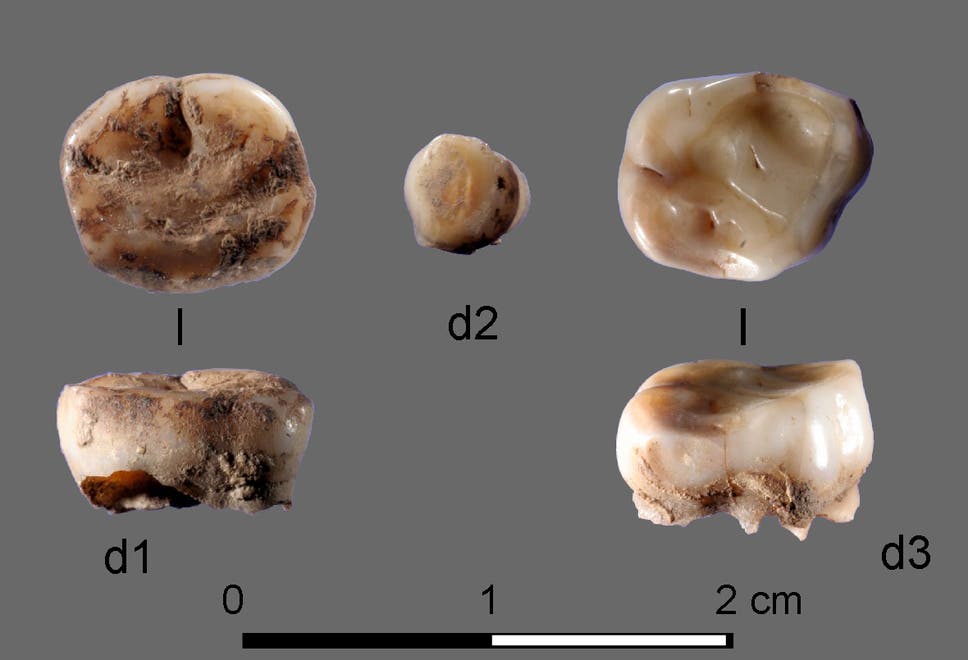 The DNA was recovered from the only human remains discovered during the era – two tiny milk teeth ( Russian Academy of Sciences )
A new Ice Age population of big game hunters that lived in the depths of Siberia has been discovered using DNA taken from 31,000-year-old human milk teeth.
Named the 'Ancient North Siberians' the hardy population would have hunted lions, wolves, woolly mammoths and bison, according to a study led by Cambridge University.
The find was one aspect of new research into the genetic composition of Native Americans who in part descended from these Siberian hunters.
The existence of this fierce population, who first evolved 38,000 years ago, forms "a significant part of human history", according to lead researcher Professor Eske Willerslev.
He told The Independent: "These humans had adapted to an extremely harsh environment in terms of temperatures – it's a part of the world that is almost completely dark all winter. There are basically no trees and they were living alongside lions, wolves, bison and rhinos.
Read the rest of this article...