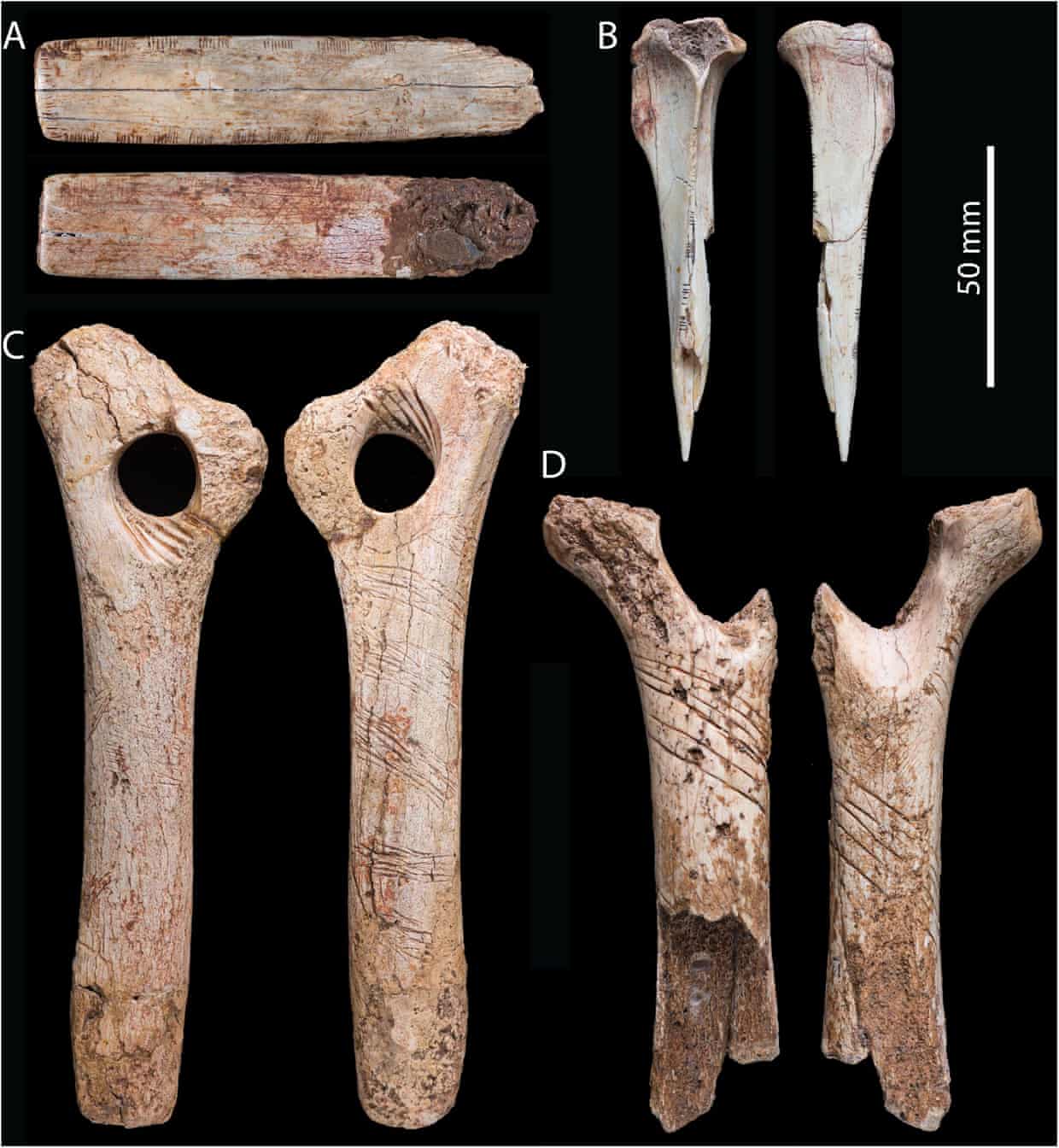 Engraved bones unearthed in a Somerset cave have revealed new evidence of macabre cannibalistic rituals carried out by early humans in Britain.
The latest analysis of the bones, which were first discovered in the 1980s in Gough's Cave in the Cheddar Gorge, show signs of having been filleted using sophisticated butchery techniques, decorated and gnawed by fellow humans around 15,000 years ago.
Previous investigations of the remains, belonging to a three-year-old child, two adolescents and at least two adults, already pointed to the grisly possibility that the individuals had been eaten by fellow early modern humans.
Read the rest of this article...