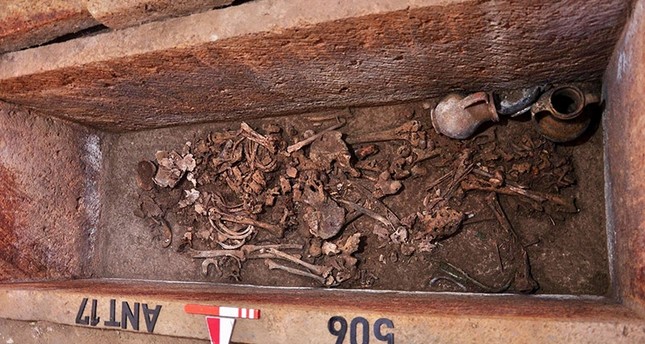 R

esearchers at the ancient Greek city of Antandrus, located in Turkey's Balıkesir province, have discovered the remains of a woman and a man, as well as numerous artifacts inside a 2,500-year-old sarcophagus, reports said Sunday.
According to a statement by project leader Professor Gürcan Polat from Ege University, the excavations, which started on July 10, shed light to the 5th Century sarcophagus.
"The bones most probably belonged to the people from the same family" Polat said.
Read the rest of this article...