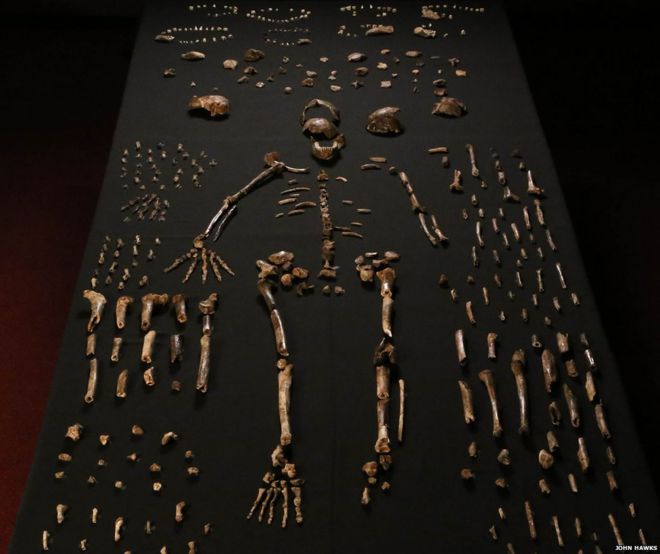 A primitive type of human, once thought to be up to three million years old, actually lived much more recently, a study suggests.
The remains of 15 partial skeletons belonging to the species Homo naledi were described in 2015.
They were found deep in a cave system in South Africa by a team led by Lee Berger from Wits University.
Read the rest of this article...