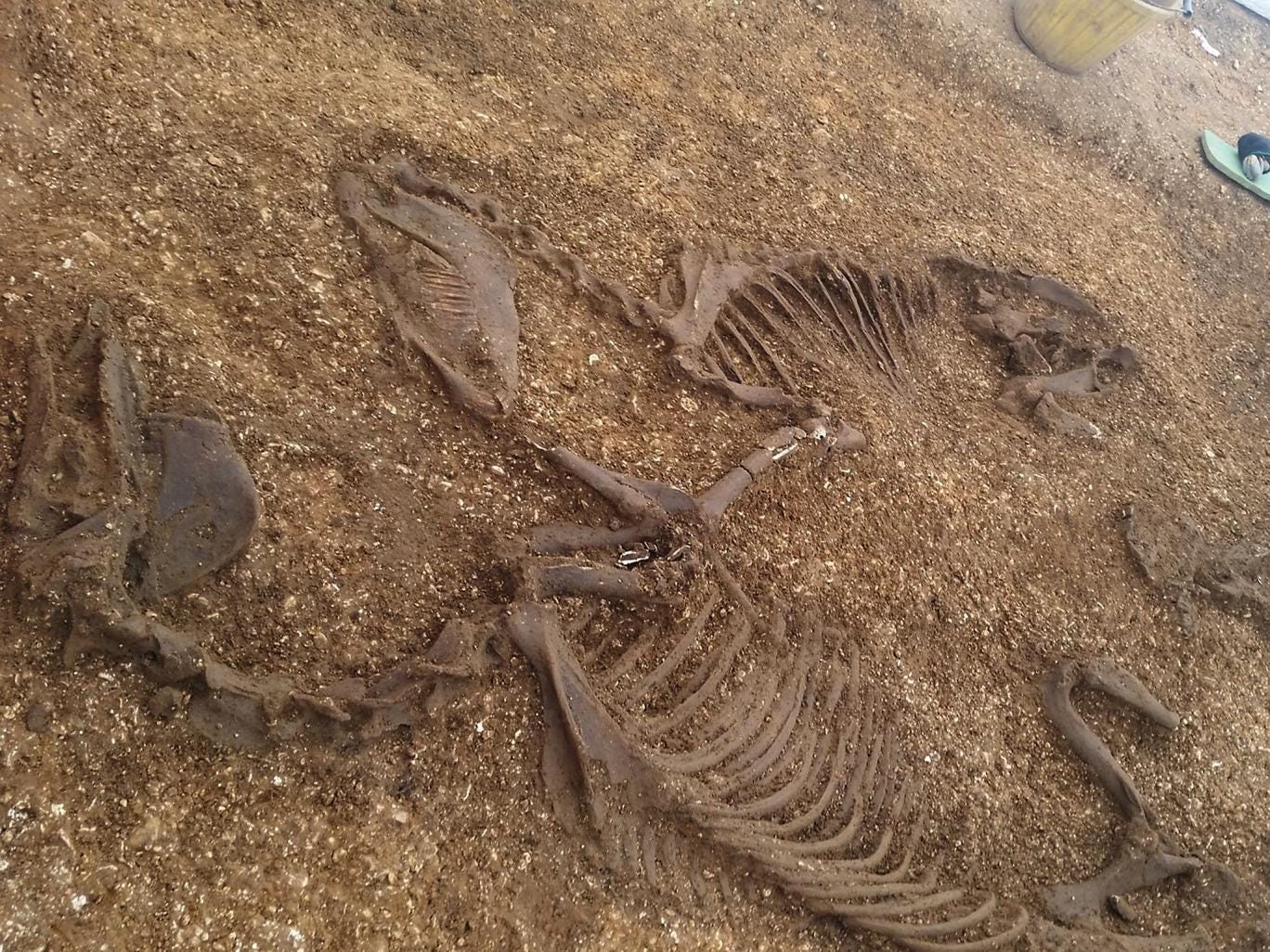 The two Iron Age horses, once used to pull the chariot are examined on site by archaeologists
Henry Hayhurst-France/David Wilson Homes
The Ancient Brits loved their wheels. Indeed they seem to have been so attached to their sports-car-style chariots that they may even have thought they could use them to get to the next world.
Academic knowledge about these elegant high status prehistoric British vehicles is now set to increase significantly, following the discovery of an ancient Briton buried inside his chariot in East Yorkshire.
Although around 20 other similar chariot graves have been found over the past century or so in the UK (mainly in Yorkshire), this new discovery, unearthed on the outskirts of the market town of Pocklington at the foot of the Yorkshire Wolds, is the only example ever excavated by modern archaeologists in which the two horses, used to pull the vehicle, were also interred.
Read the rest of this article...