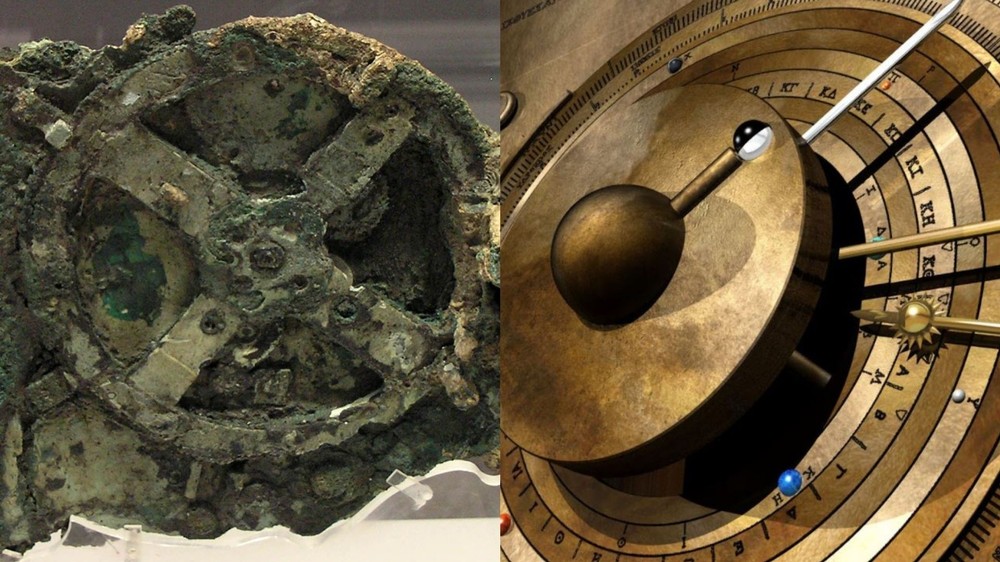 IMAGE: WIKIMEDIA (LEFT), © 2020 TONY FREETH (RIGHT)
A digital model has revealed a complex planetarium on the ancient device's face. "Unless it's from outer space, we have to find a way in which the Greeks could have made it," researchers say.
In the early 1900s, divers hunting for sponges off the coast of Antikythera, a Greek island in the Aegean Sea, discovered a Roman-era shipwreck that contained an artifact destined to dramatically alter our understanding of the ancient world.
Known as the Antikythera Mechanism, the object is a highly sophisticated astronomical calculator that dates back more than 2,000 years. Since its recovery from the shipwreck in 1901, generations of researchers have marveled over its stunning complexity and inscrutable workings, earning it a reputation as the world's first known analog computer.
The device's gears and displays cumulatively demonstrated the motions of the planets and the Sun, the phases of the lunar calendar, the position of Zodiac constellations, and even the timing of athletic events such as the ancient Olympic Games. The device also reflects a very ancient idea of the cosmos, with Earth at the center.
Read the rest of this article...