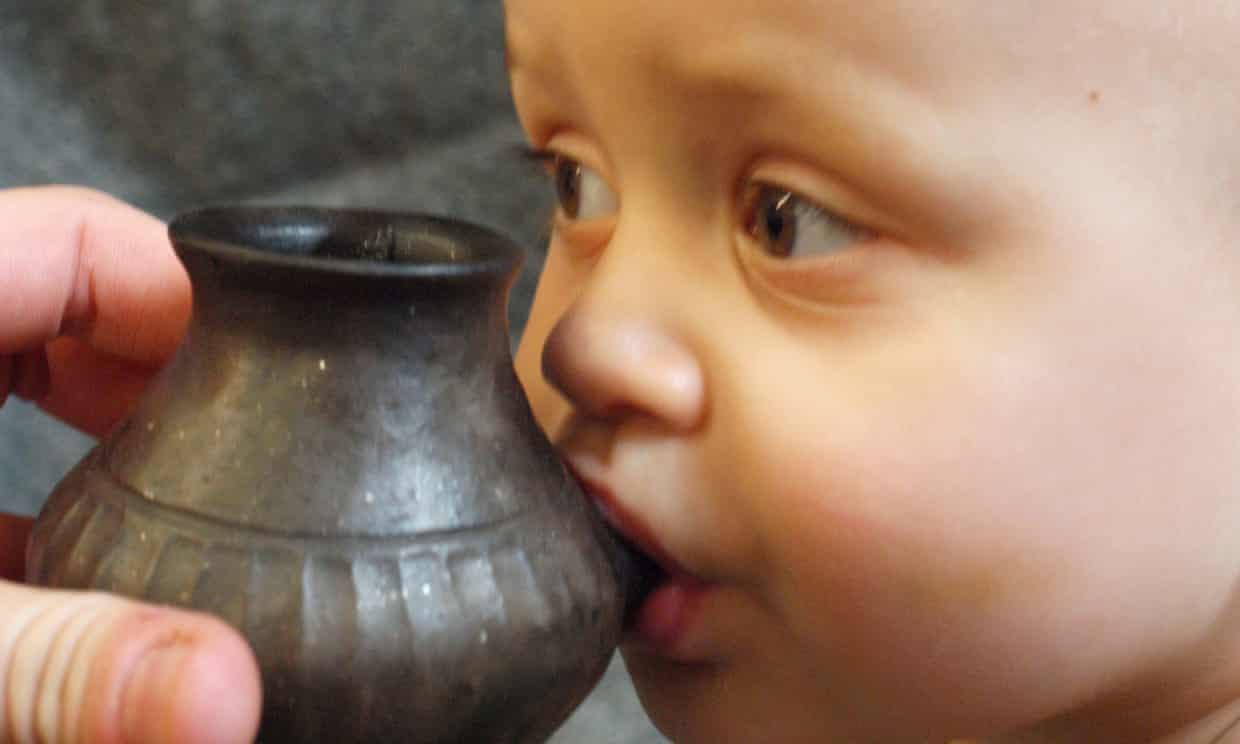 A reconstruction of a baby being fed using a vessel.
Photograph: Helena Seidl da Fonseca/PA
Babies from prehistoric cultures were fed animal milk in small ceramic pots, according to a study that suggests bottle-feeding is not a modern phenomenon.
The drinking vessels, which were excavated from children's graves in Bavaria, date to between 450 and 1,200BC. They have teat-shaped spouts, appear designed to be easily held by an older baby or toddler and one is shaped as an imaginary animal, suggesting it may have doubled as a toy.
Julie Dunne, a chemist at the University of Bristol and lead author, said: "These very small, evocative, vessels give us valuable information on how and what babies were fed thousands of years ago, providing a real connection to mothers and infants in the past."
Read the rest of this article...