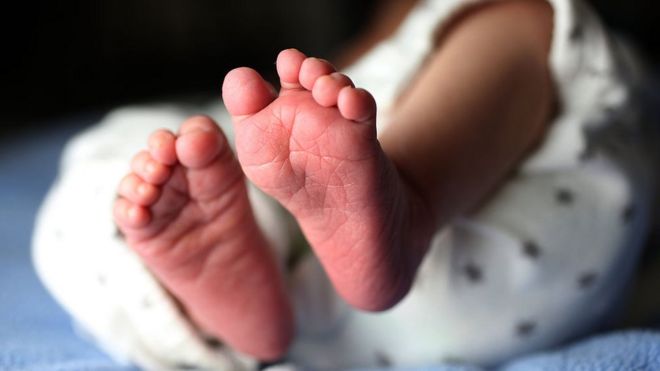 Human childbirth can be a long, painful, drawn-out process, needing assistance
and sometimes taking days. GETTY IMAGES
Human childbirth can be a long, painful, drawn-out process, needing assistance and sometimes taking days.
So why do close living relatives like chimps have an easier labour, giving birth in hours and on their own?
In an attempt to answer this evolutionary question, scientists have been looking at how ancient members of the human family tree gave birth.
Human-like relatives two million years ago had it "pretty easy", according to birth reconstruction in a fossil.
For Australopithecus sediba, which lived 1.95 million years ago in South Africa, we see "a relatively easy birth process", says study researcher Dr Natalie Laudicina.
"The foetal head and shoulder breadth have ample space to pass through even the tightest dimensions of the maternal birth canal," she says.
Read the rest of this article...