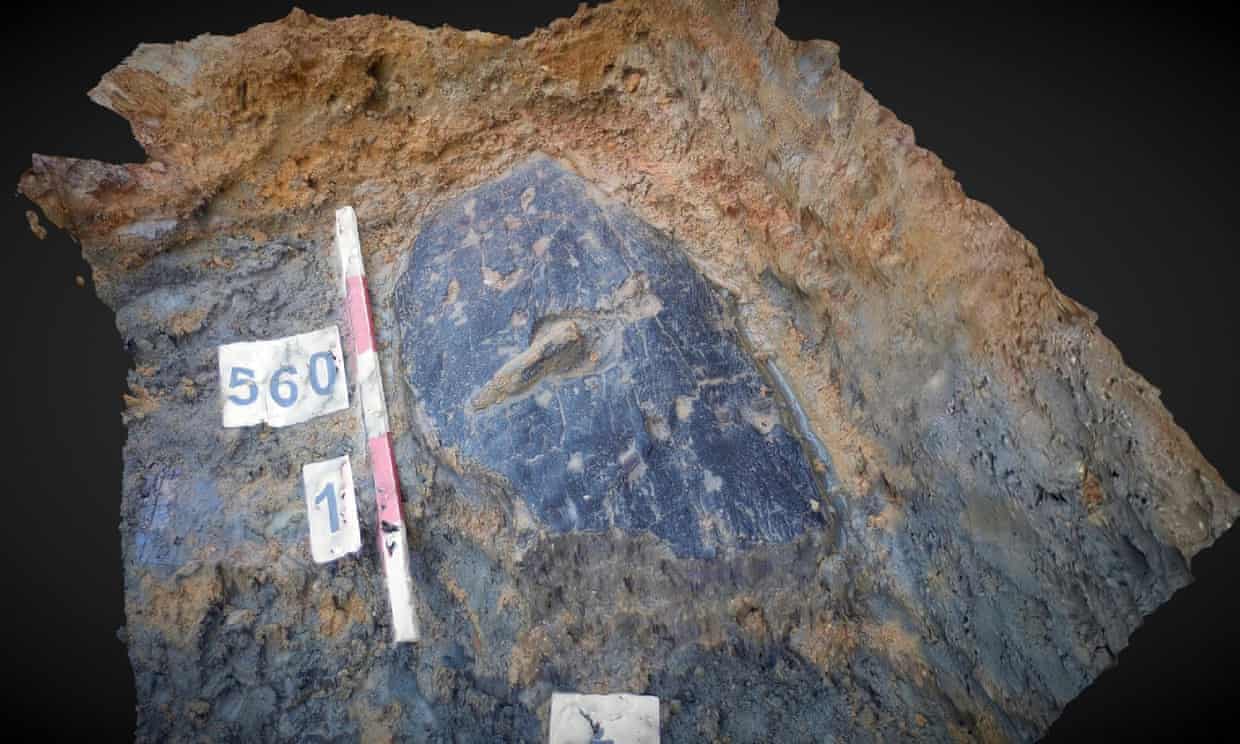 The shield is made from green bark that has been stiffened with internal wooden laths.
An "astonishing and unparalleled" 2,300-year-old shield made of tree bark has been discovered in Leicestershire, the only example of its kind ever found in Europe.
Archaeologists say the discovery of the shield, made between 395 and 250BC, has completely overturned assumptions about the weapons used in the iron age, sparking breathless reactions among experts of the period.
"This is an absolutely phenomenal object, one of the most marvellous, internationally important finds that I have encountered in my career," said Julia Farley, curator of British and European iron age collections at the British Museum.
"So often it is gold which grabs the headlines, but this bark shield is much rarer."
Read the rest of this article...