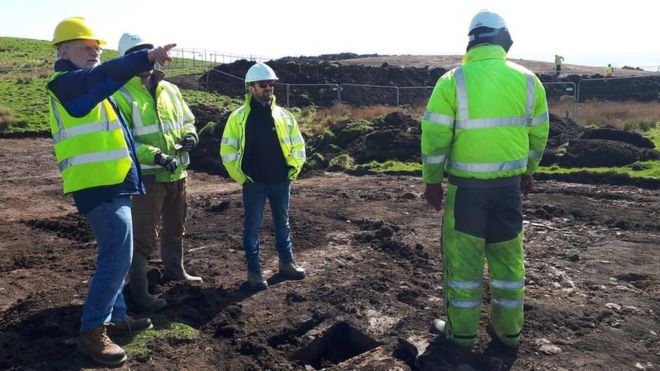 The cist archaeologists have uncovered lies on top of a glacial mound
Archaeologists have discovered a Bronze age burial pit while excavating the site of a proposed new sub electricity sub station in Orkney.
The stone lined box capped with a large flat stone was unearthed at Finstown, ahead of construction work by SSEN Transmission.
The pit - known as a cist - appears to be empty, though it would once have contained bones or cremated remains.
It's thought the burial dates back around 3,500 years.
The team from ORCA Archaeology based at Orkney College are exploring and recording the features and history of the site on behalf of the power firm.
Read the rest of this article...