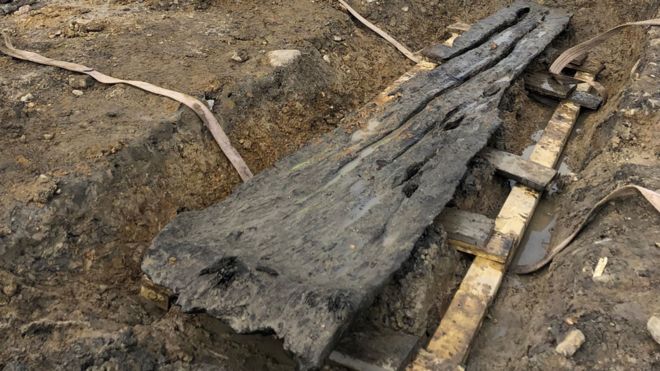 If proven to be a canoe the timber would be a "rare find", according to experts
Work on a bypass in Gwynedd has revealed the site of a Bronze Age mound which could contain an ancient canoe.
Archaeological excavation on the site of the Caernarfon-Bontnewydd bypass uncovered three troughs underneath a burnt mound dating back about 3,500 years.
Experts think one of the troughs may have been originally used as a dug-out canoe hollowed from an oak tree.
It would be the first prehistoric canoe ever found in north Wales if proven.
The timber has now been lifted from its discovery site and is being examined in more detail.
Read the rest of this article...