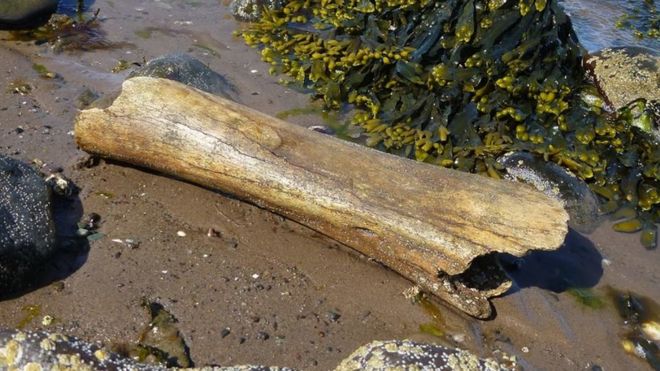 The discovery was made on the shore near Stranraer
A bone believed to have come from a woolly mammoth has been discovered on the south of Scotland coastline.
The find was made near Stranraer by Nic Coombey, co-ordinator of the Solway Coastwise project.
He said he realised straight away that it was an "extraordinary thing" due to its size.
It has now been passed to National Museums Scotland to carry out tests in order to find out exactly how old the bone might be.
Read the rest of this article...