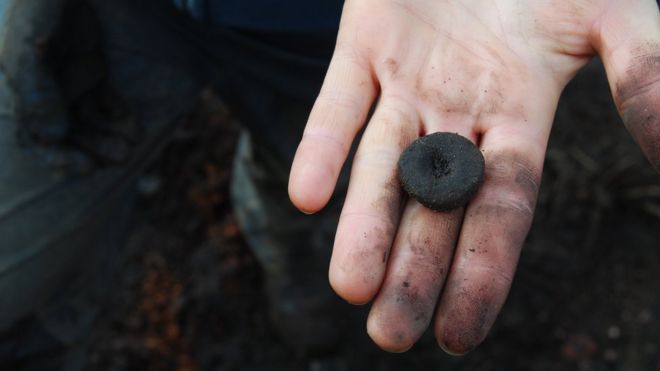 A stone bead or spindle whorl from the excavation
The remains of an ancient roundhouse have been uncovered by archaeologists in the Highlands.
The prehistoric property was excavated ahead of the construction of a new business park at Mullan's Wood at Tore, near Inverness.
Archaeologists said the roundhouse may have been built in the Iron Age 2,000 years ago, or earlier.
The excavation area has been reinstated and the site will be protected during the future building work.
Environmental samples taken during the fieldwork has the potential to provide material for dating the site.
Read the rest of this article...