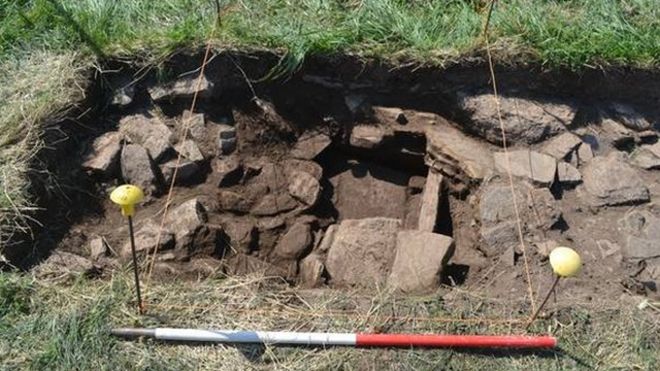 Archaeologists are to make further investigations of the structures found
ORKNEY RESEARCH CENTRE FOR ARCHAEOLOGY
A community archaeology event may have uncovered a previously unknown prehistoric settlement in the Highlands.
Led by a team of archaeologists, more than 40 people, including children, dug a series of trenches at Thusater Burn near Thurso.
A geophysical survey had suggested the remains of a building beneath the soil.
The dig revealed rubble, a hearth constructed from stone slabs, a hammer stone and other tools.
A "wonderfully preserved" pig's tooth was also found. Archaeologists said such a find was usually associated with high status sites.
Read the rest of this article...