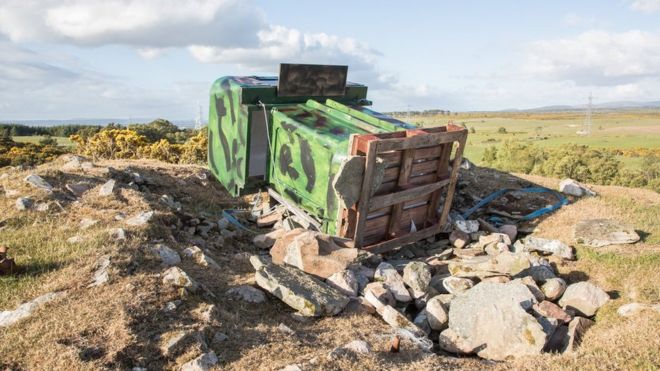 The hide, which has toppled over, was constructed on an ancient burial cairn
A makeshift bird hide has been built on the site of a Neolithic burial cairn, damaging the 3,000-year-old archaeological site.
Made from the canopy for a pick-up truck and a wooden pallet, it was constructed on one of three ancient cairns at Carn Glas, near Inverness.
Police Scotland said it was aware of the structure at Essich.
Historic Environment Scotland (HES) said it was taking enforcement action to have the hide removed.
Turf and stones were moved at the cairn, one of three at the site which are of a design usually found further north in the Highlands and also in Orkney.
The hide, which has toppled over, had been fixed in place by heavy metal pins.
Read the rest of this article...