Fragments of three skulls found at Göbekli Tepe have hallmarks of being carved with flint after being scalped and defleshed first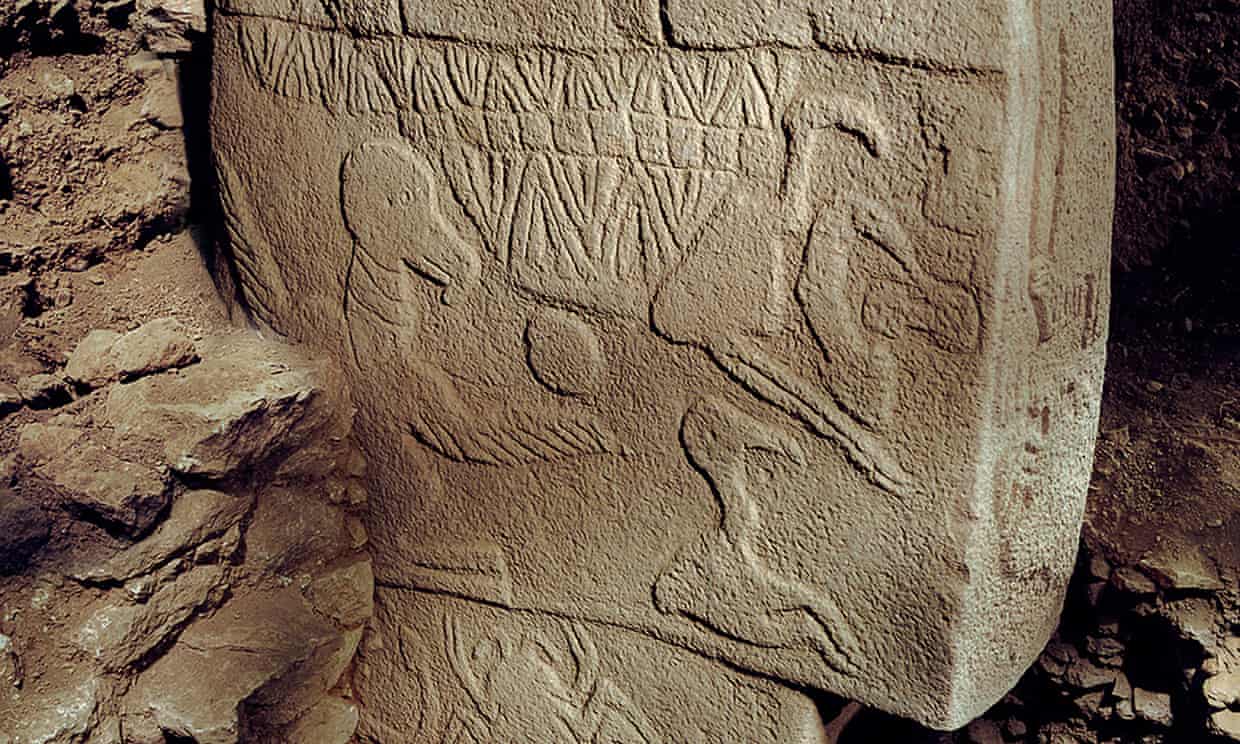 A carving found on a pillar at Göbekli Tepe, apparently showing a figurine holding a head. Photograph: German Archaeological Institute (DAI)
Wednesday 28 June 2017 20.06 BST Last modified on Wednesday 28 June 2017 20.12 BST
Fragments of carved bone unearthed at an ancient site on a Turkish hillside are evidence that the people who spent time there belonged to a neolithic "skull cult" – a group that embraces rituals around the heads of the dead.
The remains were uncovered during field work at Göbekli Tepe, an 11,000-year-old site in the south-east of the country, where thousands of pieces of human bone were found, including sections of skulls bearing grooves, holes and the occasional dab of ochre.
Pieces of three adult skulls recovered from the sitehave hallmarks of being carved with flint after being scalped and defleshed first. Evidence that the latter was not always an effortless affair is found in multiple scrape marks where the muscles once attached to the bone.
Read the rest of this article...