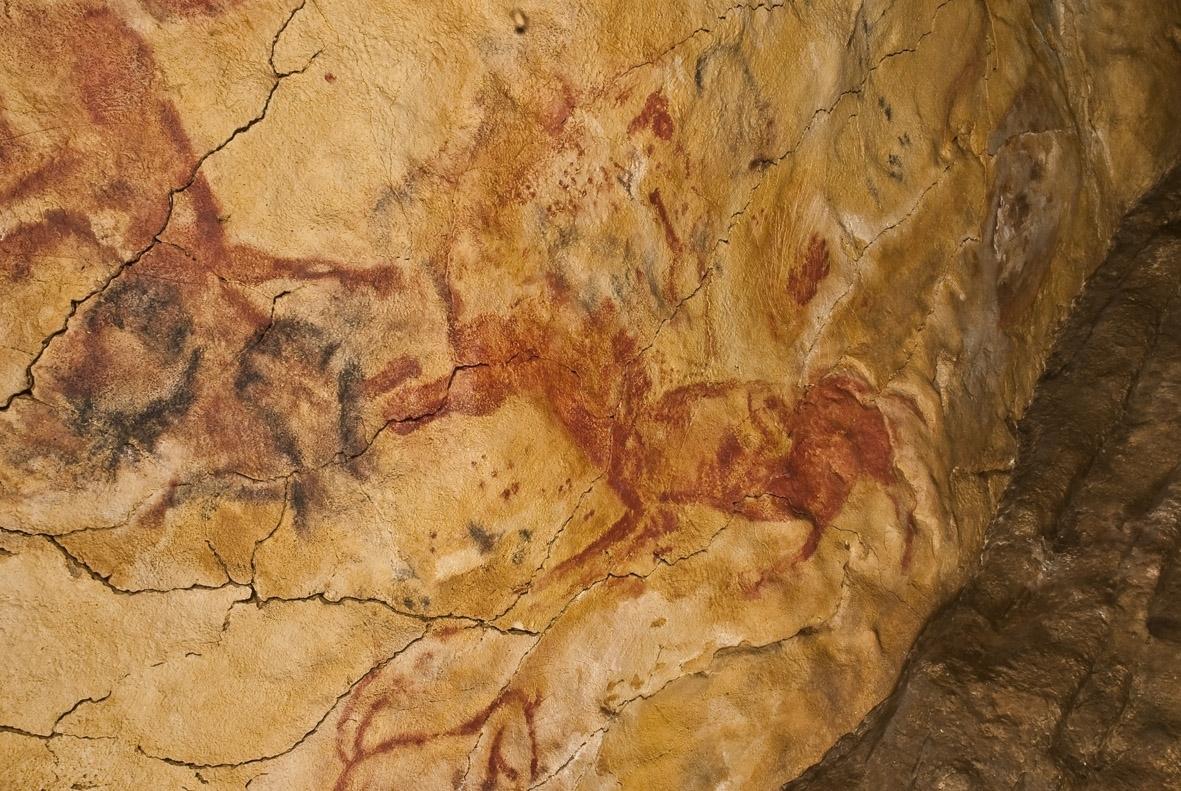 Cave drawings at Altamira.Museo de Altamira/D. Rodríguez
Researchers have discovered four new sets of cave paintings in Cantabria, northern Spain, the oldest of which was made nearly 30,000 years ago – making it one of the earliest known examples of prehistoric art in the world.
The team from the Museum of Prehistory of Cantabria, led by Spanish prehistorian Roberto Ontañón, used cutting-edge imaging techniques to identify the drawings.
Twenty years ago, a speleologist – a scientist who studies caves – had informed archaeologists of the possible existence of ancient paintings in various rock cavities in Cantabria. However, the techniques available at the time were not sufficient to confirm the existence of the art.
The paintings, like much prehistoric artwork, had degraded so much over time that they were difficult to identify with the naked eye. To overcome this, Ontañón and his team used a 3D laser scanning method, which reproduced the artwork on a computer.
Read the rest of this article...