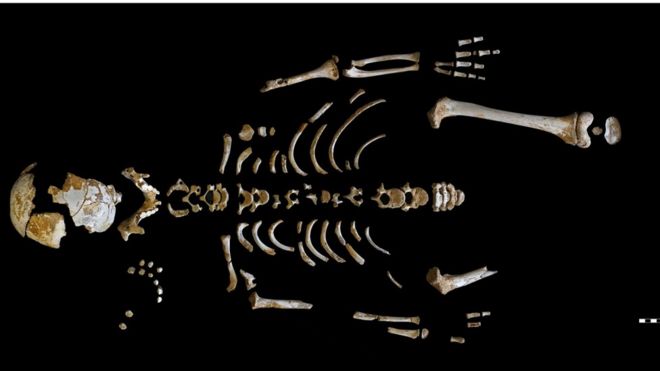 The skeleton of a boy that shattered our view of Neanderthal brain development
A new study shows that Neanderthal brains developed more slowly than ours.
An analysis of a Neanderthal child's skeleton suggests that its brain was still developing at a time when the brains of modern human children are fully formed.
This is further evidence that this now extinct human was not more brutish and primitive than our species.
The research has been published in the journal Science.
Until now it had been thought that we were the only species whose brains developed relatively slowly. Unlike other apes and more primitive humans, Homo sapiens has an extended period of childhood lasting several years.
Read the rest of this article...