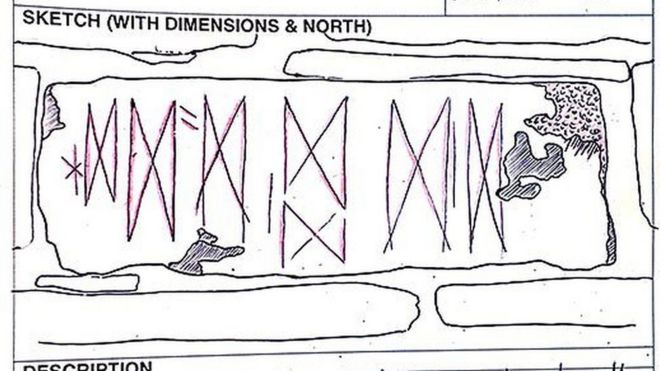 A sketch of the designs found on a block of stone
Neolithic markings carved into a stone in Orkney that were missed for years by archaeologists have been discovered by chance.
The faintly incised "butterfly-like" motifs were revealed on Tuesday as sunlight lit up the rock at the "right moment, at the right angle".
Experts believe the marks were deliberately made to be delicate and to catch light at certain times of day.
The find was made during excavations at Ness of Brogdar.
The incisions are so faint they do not show up in photographs taken so far of the stone.

Read the rest of this article...