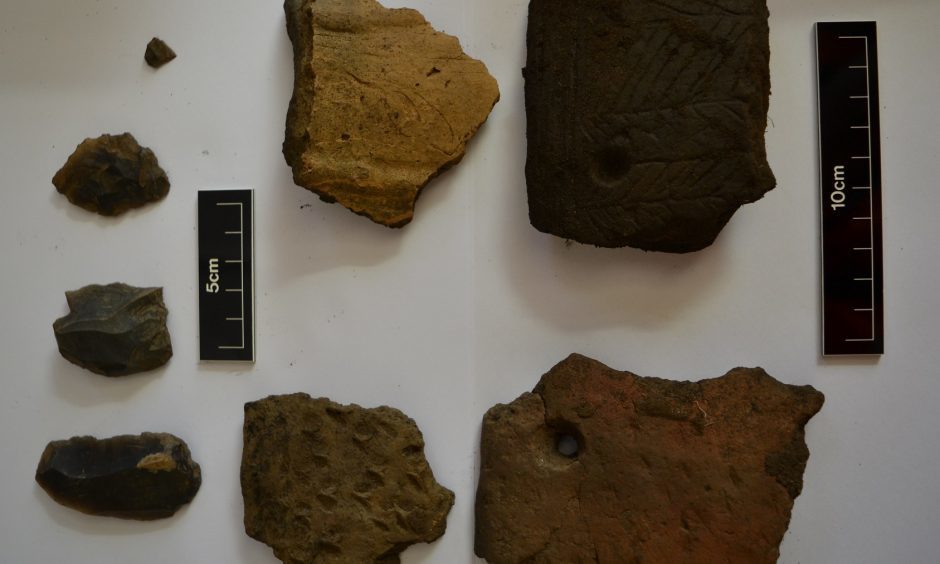 Pottery and flint tools buried for 4,000 years were uncovered during excavations for St Andrews University's new energy centre.
The ancient artefacts were dug up at Kincaple as engineers laid pipework.
Archaeologist Alastair Rees from consultancy firm ARCHAS Ltd said the find, which included flint tools believed to be from Norfolk or Yorkshire, provided more evidence of trade links across the UK.
"These finds provide yet another piece in the jigsaw to help us reconstruct the mundane, as well as the more interesting, aspects of how societies interacted and travelled in ancient Britain," he said.
Read the rest of this article...