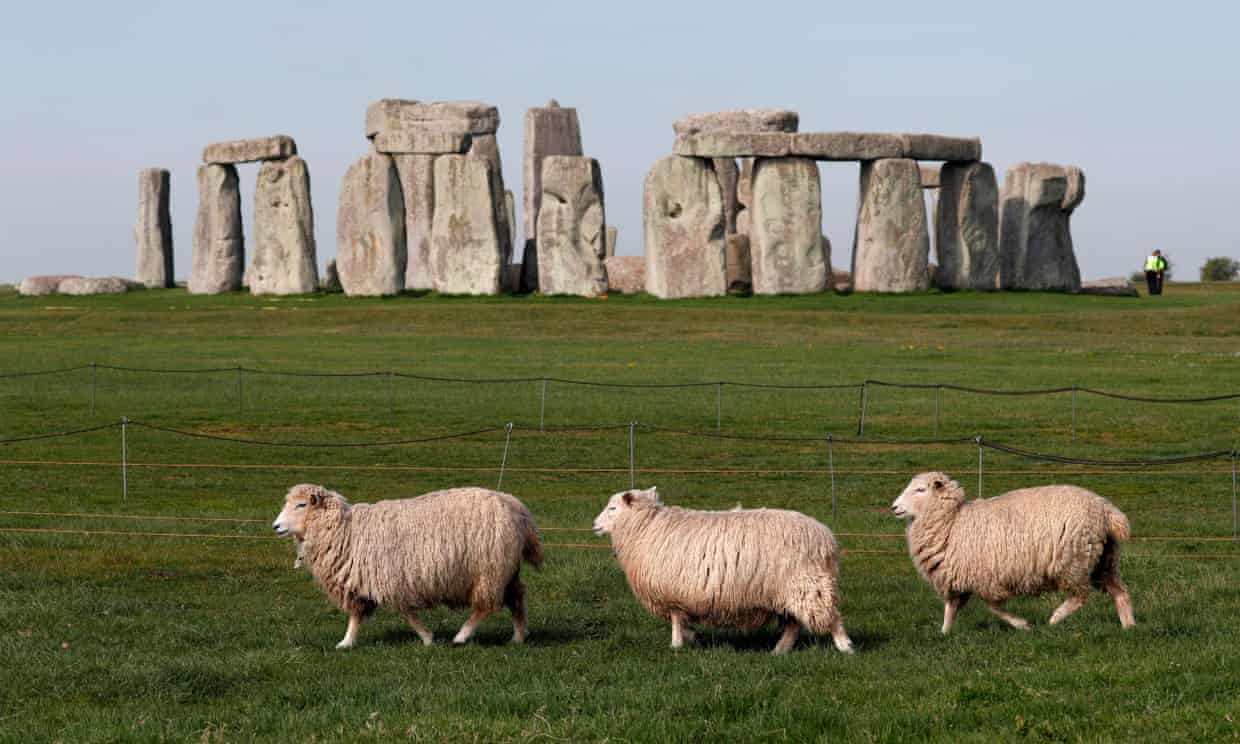 A giant structure created 4,500 years ago has been uncovered 1.9 miles north-east of Stonehenge. Photograph: Adrian Dennis/AFP/Getty
Exclusive: Discovery of prehistoric structure is another reason to give up 'disastrous white elephant' scheme
Leading archaeologists say a £1.6bn scheme to build a road tunnel through the historic Stonehenge landscape should be scrapped altogether after the sensational discovery nearby of the largest prehistoric structure ever found in Britain.
Mike Parker Pearson, professor of British later prehistory at University College London, said: "This is just another reason to give up this disastrous white elephant of a scheme."
A giant neolithic structure, created 4,500 years ago, has been uncovered 1.9 miles (3 km) north-east of Stonehenge on Salisbury Plain near Amesbury, Wiltshire. To the astonishment of archaeologists, a series of vast shafts – each more than five metres deep and up to 20 metres across – were found to have been aligned to form a circle 1.2 miles in diameter.
The discovery was made possible by new technology that is yet to play a significant role in our understanding of this extraordinary ancient landscape.
Read the rest of this article...