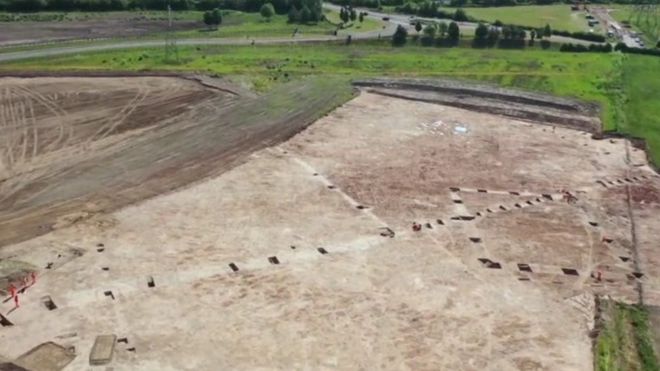 Wessex Archaeology have been studying the site at Coleshill, Solihull
Archaeologists have uncovered an Iron Age funeral site along the HS2 route.
The graves, at least 2,000 years old, show a settlement existed on the river bank site at Coleshill, near Solihull.
The cluster of several dozen sites, placed on funeral pyres, should shed a light on what people did with their dead, experts said.
It is one of a number of discoveries made by archaeologists ahead of construction work for the 225mph rail line.
Emma Carter, from Wessex Archaeology, told the Local Democracy Reporting Service experts were uncovering "tantalising" evidence from the past and an in-depth investigation of the graves would follow.
"[It] should offer some interesting ideas of what they do with their dead," she said.
Read the rest of this article...