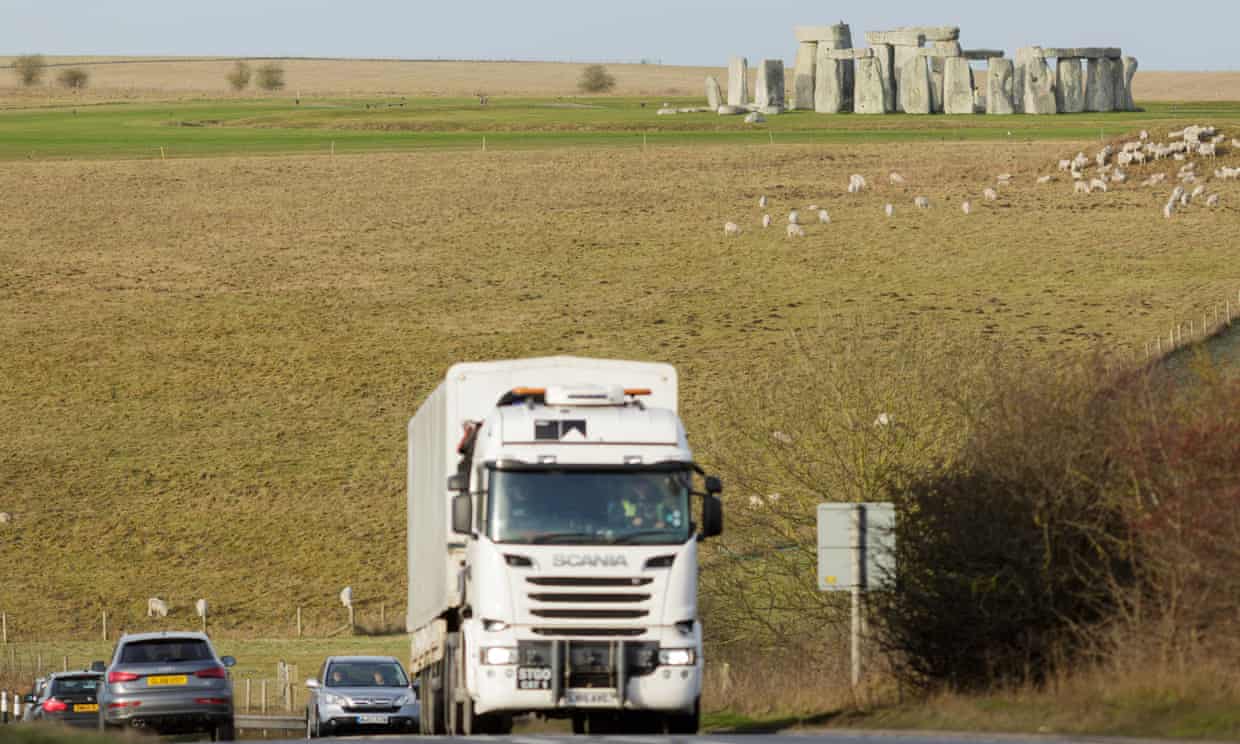 Stonehenge lies within 165 metres of the A303, a key transport link for people travelling to and from England's south-west. Photograph: Sam Frost/The Guardian
Highways England claims scheme will improve travel and visits to site but many oppose it
Environmentalists, archaeologists, residents and druids have expressed deep concerns about a controversial scheme to build a road tunnel through the Stonehenge landscape as the £1.6bn project reaches a key milestone.
A six-month long examination of the scheme that will consider issues ranging from the impact on precious archaeological remains to how it may affect endangered birdlife and the darkness of the night sky begins on Wednesday.
At a packed preliminary meeting at Salisbury racecourse on Tuesday, there were protests about the scheme, which some have branded vandalism. More than 2,000 people, many of them opposed, have said they want to make submissions and hundreds want to give evidence in person over the next six months.
Read the rest of this article...