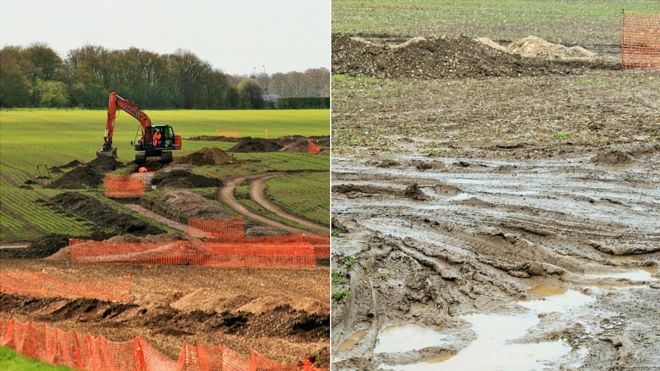 Stonehenge Alliance said using heavy machinery on wet ground could "devastate any fragile archaeological deposits"
Heavy diggers being used by Highways England near Stonehenge are threatening its "fragile archaeology", campaigners have warned.
The agency has been surveying the proposed site of a controversial tunnel near the monument since January.
Stonehenge Alliance said archaeological evidence may be lost due to heavy machinery being used on wet ground.
Highways England said the claims were "alarmist and untrue" and "due care" was being "exercised at all times".
Plans for 1.8-mile (2.9km) underground dual carriageway as part of a £1.6bn upgrade of the A303, were unveiled by the government in January.
But Dr Kate Fielden, from Stonehenge Alliance - a campaign group which includes archaeologists and environmental campaigners - said what Highways England were doing in the area "beggars belief".
Read the rest of this article...