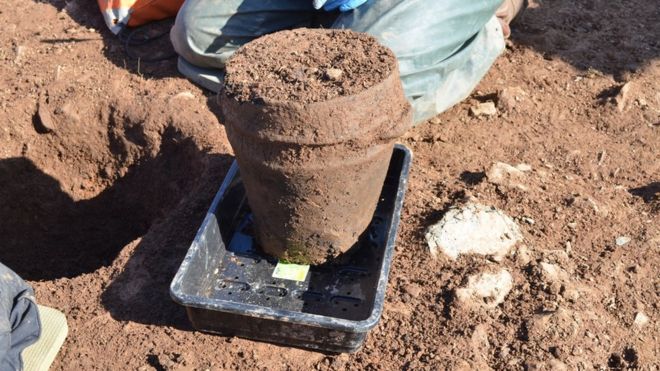 A tenant farmer on the National Trust land where the pot was found had suggested the archaeology team should investigate his field
An intact earthenware pot thought to date back to the Bronze Age has been unearthed in a field in Cornwall.
The pot, which is 12in (30cm) high, is about 4,000 years old and thought to contain human remains.
It was found just below the surface, along with other Bronze Age artefacts like pottery and flint tools, at Hendersick Barrow near Looe.
Lead archaeologist Dr Catherine Frieman said: "It's almost a miracle that a plough has never hit it."
The project is part of the Southeast Kernow Archaeological Survey, with input from the Australian National University (ANU).
Read the rest of this article...