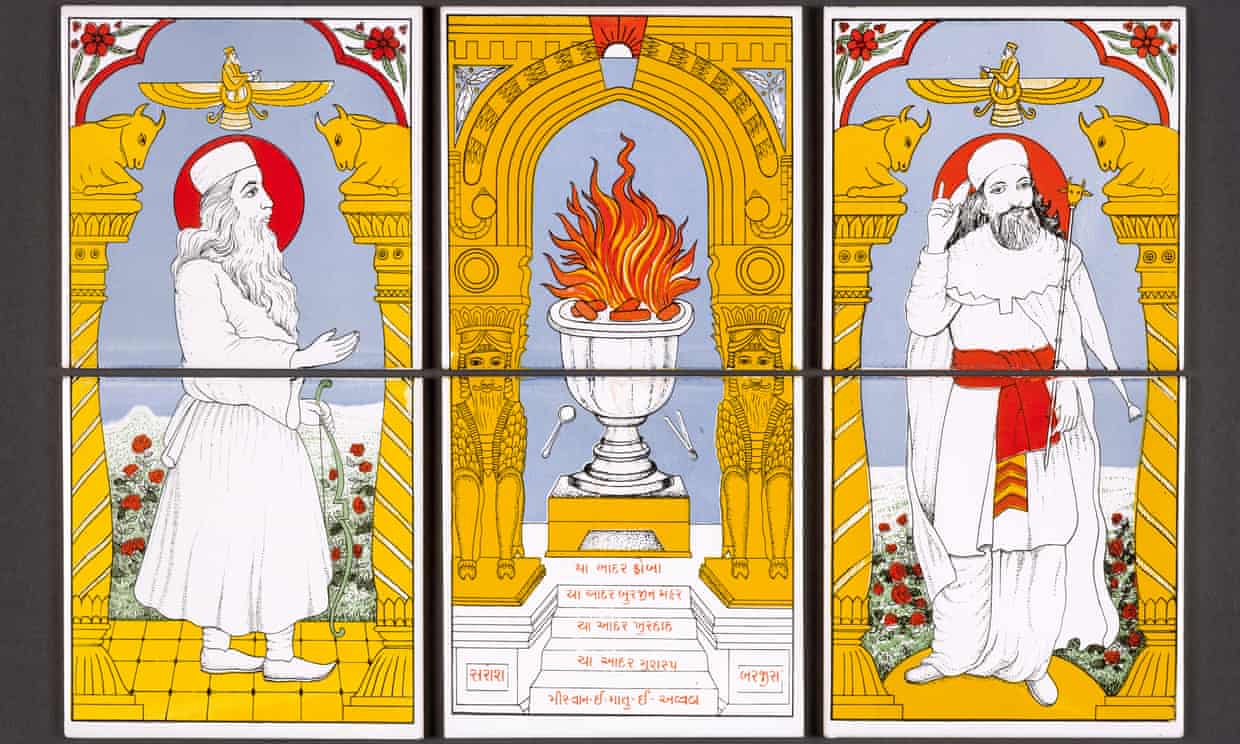 Chosen for content over aesthetic merit … six Zoroastrian tiles, Parsi shrine, 1989-90, India. Photograph: © Trustees of the British Museum
After a few minutes in the exhibition that accompanies Neil MacGregor's new BBC Radio 4 series on the power of religion, my skin started to sizzle and my blood to boil. I truly felt branded inside, marked out as a reprobate, for the premise of the show is that belief in God(s) is such a universal human trait that if you lack it, you may not be human.
That is signalled by a large wall text at the start, suggesting that the correct name for our species may not be homo sapiens, but "homo religiosus". As someone who doesn't believe in God and doesn't miss her, I felt a bit left out. Is belief really the all-pervasive force this exhibition claims?
Read the rest of this article...