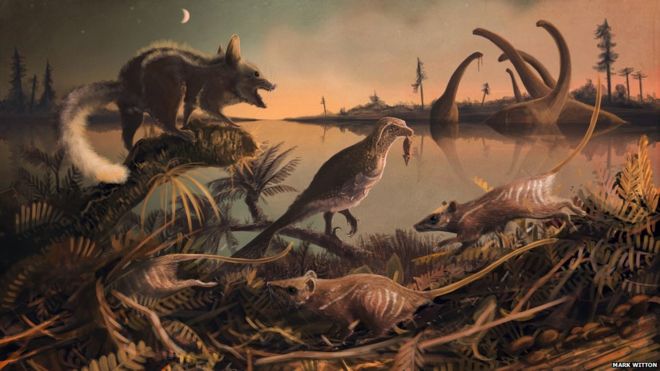 The mammals ventured out at night to hunt insects
Fossils of the oldest-known ancestors of most living mammals, including human beings, have been unearthed in southern England.
Teeth belonging to the extinct shrew-like creatures, which scampered at the feet of dinosaurs, were discovered in cliffs on the Dorset coast.
Scientists who identified the specimens say they are the earliest undisputed fossils of mammals belonging to the line that led to humans.
They date back 145 million years.
''Here we have discovered from the Jurassic coast a couple of shrew-like things that are to date unequivocally our earliest ancestors,'' said Dr Steve Sweetman of Portsmouth University, who examined the ancient teeth.
Read the rest of this article...