The centre was built more than 1,000 years before the stones of Stonehenge were erected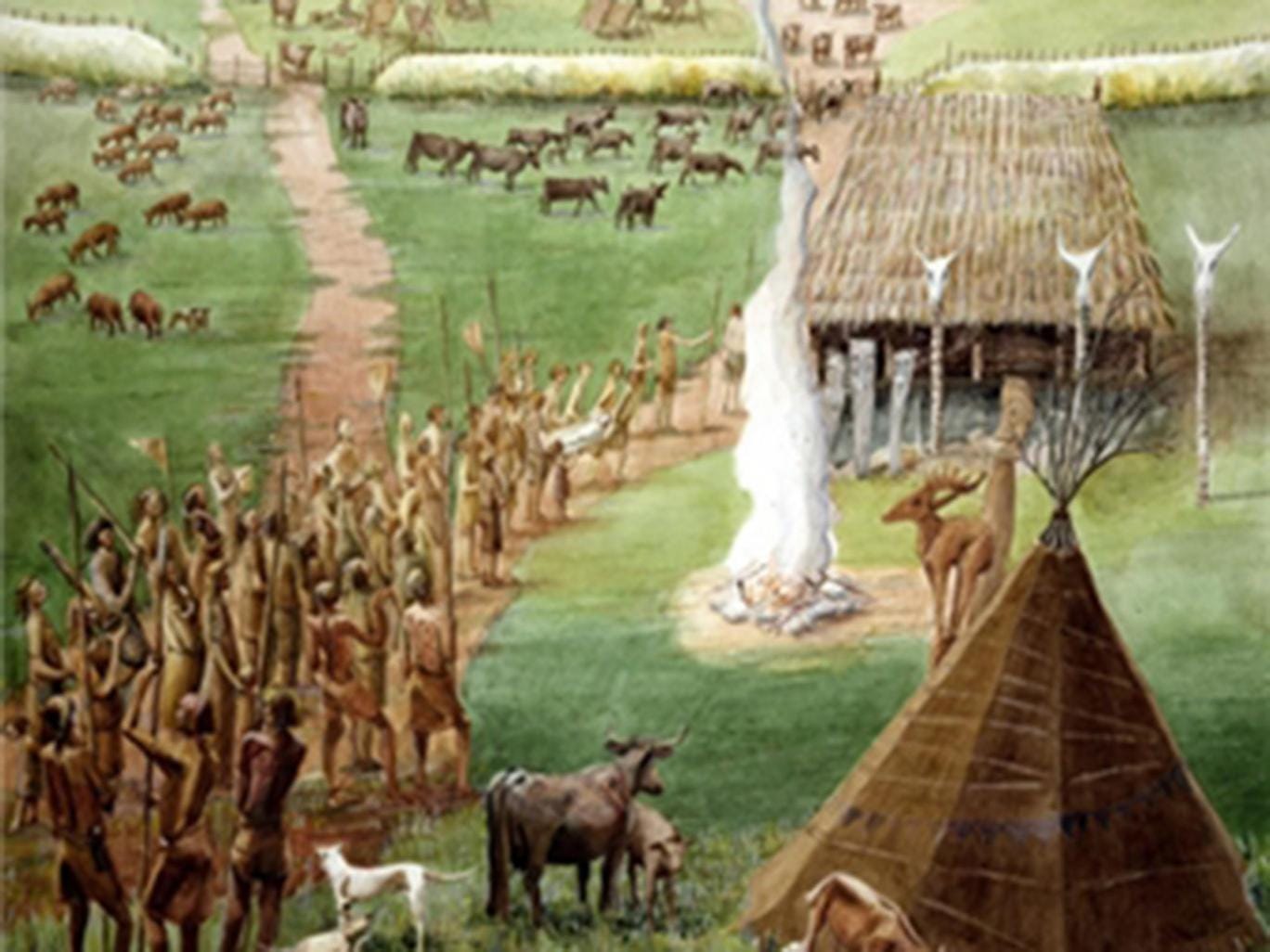 A reconstruction of part of a Neolithic causewayed enclosure at Windmill Hill, which would have been similar to the complex discovered near Stonehenge Historic England Archive/Judith Dobie
A huge, prehistoric religious and ceremonial complex has been discovered near Britain's most famous prehistoric temple Stonehenge.
Its discovery is likely to transform our understanding of the early development of Stonehenge's ancient landscape.
Built about 5,650 years ago – more than 1,000 years before the great stones of Stonehenge were erected – the 200m-diameter complex is the first major early Neolithic monument to be discovered in the Stonehenge area for more than a century.
Read the rest of this article...