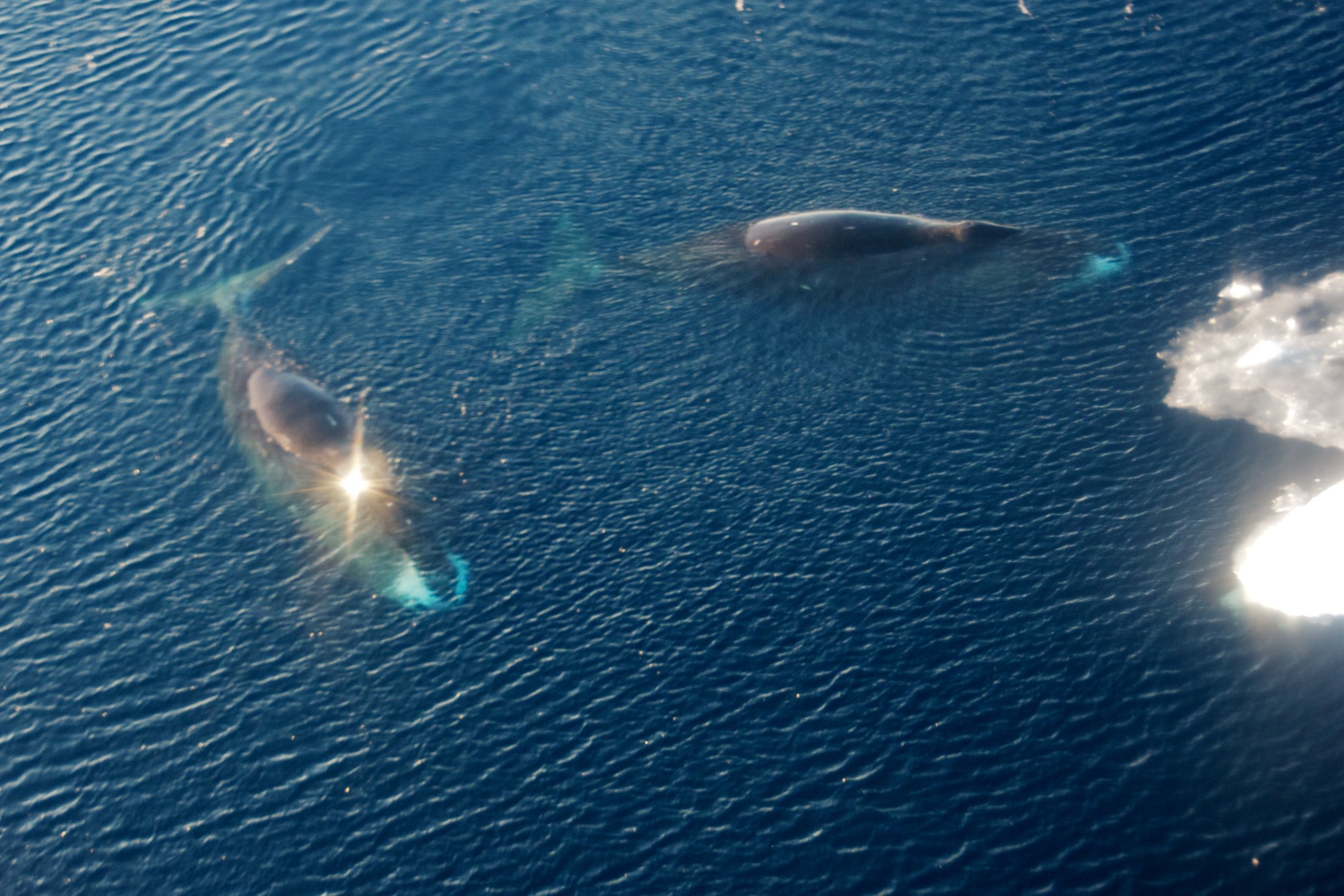 Bowhead whales in the Fram Strait between Svalbard and Greenland
fruchtzwerg's world/Flickr
The first humans to arrive at Greenland feasted on bowhead whales in order to survive, scientists believe. Through DNA analysis, researchers have reconstructed the diets of the first settlers, finding large marine mammals were a bigger part of their diet than previously believed.
How paleo-Eskimo cultures successfully migrated to Greenland is not entirely known. They first arrived around 4,500 years ago and there were several waves of settlement. However, most of our understanding of the culture is based on fossils analysed using traditional techniques. Because of this mostly consists of bones, a skewed picture of their diet emerges.
In a study published in Nature Communications, scientists from the University of Copenhagen looked at the DNA extracted from sediments that dated back to 2000BCE. Samples came from four well-described midden deposits and allowed the team to distinguish organic tissue, including fat, skin and microfossils. From this they could work out which species it belonged to.
Read the rest of this article...