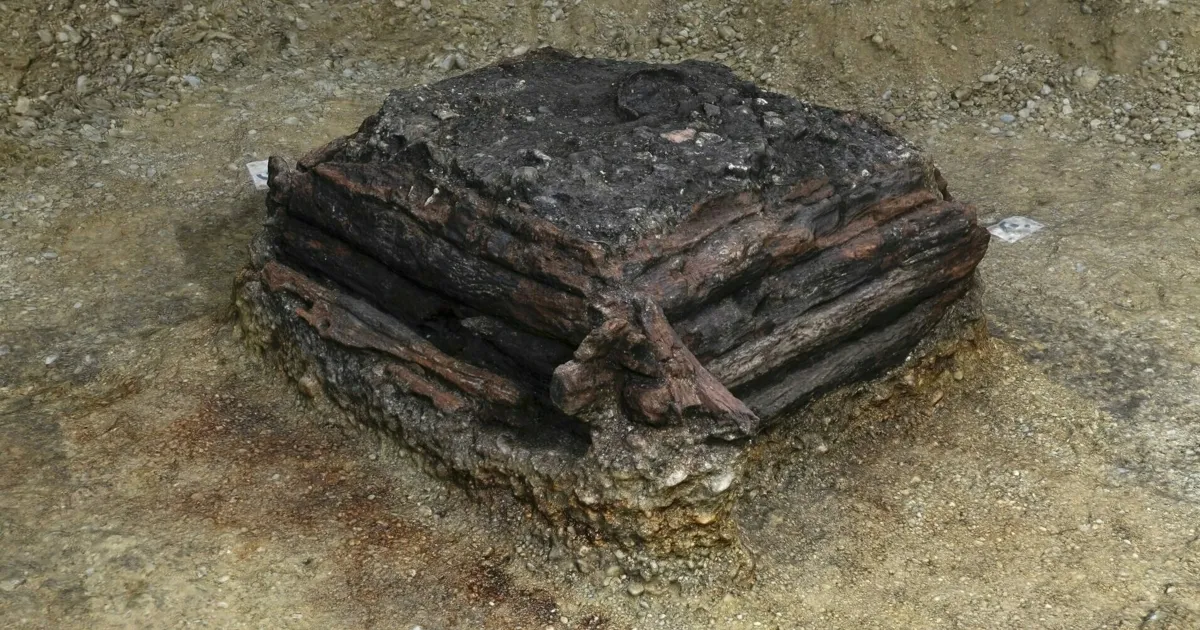 The wooden wishing well discovered by archaeologists in Bavaria, Germany.
(Image credit: The Bavarian State Office for Monument Protection)
Archaeologists in Bavaria, Germany, have unearthed a 3,000-year-old wooden wishing well overflowing with more than 100 artifacts dating to the Bronze Age.
Unlike modern-day wishing wells, where people toss in coins and make a wish, the items in this well were placed there for "ritual purposes" in what is now the Bavarian town of Germering. The artifacts included more than 70 well-preserved clay vessels, including numerous decorative bowls, cups and pots that were used for special occasions and not "simple everyday crockery," according to a translated statement(opens in new tab).
Archaeologists also found more than two dozen bronze robe pins, a bracelet, four amber beads, two metal spirals, a mounted animal tooth and a wooden scoop.
Read the rest of this article...