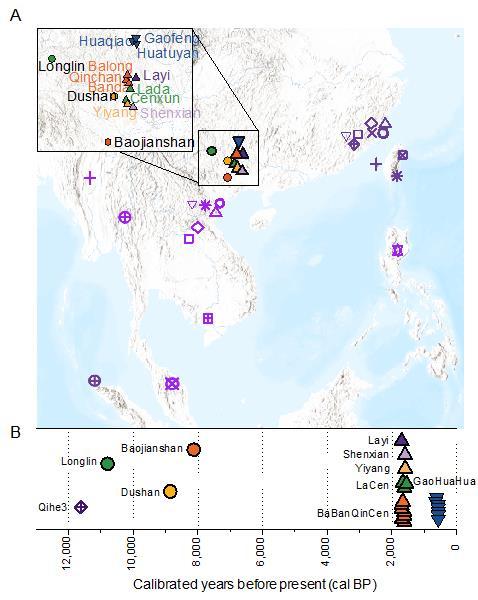 IMAGE: GEOGRAPHICAL AND TEMPORAL DISTRIBUTION OF NEWLY SAMPLED INDIVIDUALS
A joint research team led by Prof. FU Qiaomei from the Institute of Vertebrate Paleontology and Paleoanthropology (IVPP) of the Chinese Academy of Sciences sequenced the ancient genomes of 31 individuals from southern East Asia, thus unveiling a missing piece of human prehistory.
The study was published in Cell on June 24.
Prof. FU's team used DNA capture techniques to retrieve ancient DNA from Guangxi and Fujian, two provincial-level regions in southern China. They sequenced genome-wide DNA from 31 individuals dating back 11,747 to 194 years ago. Of these, two date back to more than 10,000 years ago, making them the oldest genomes sampled from southern East Asia and Southeast Asia to date.
Read the rest of this article...