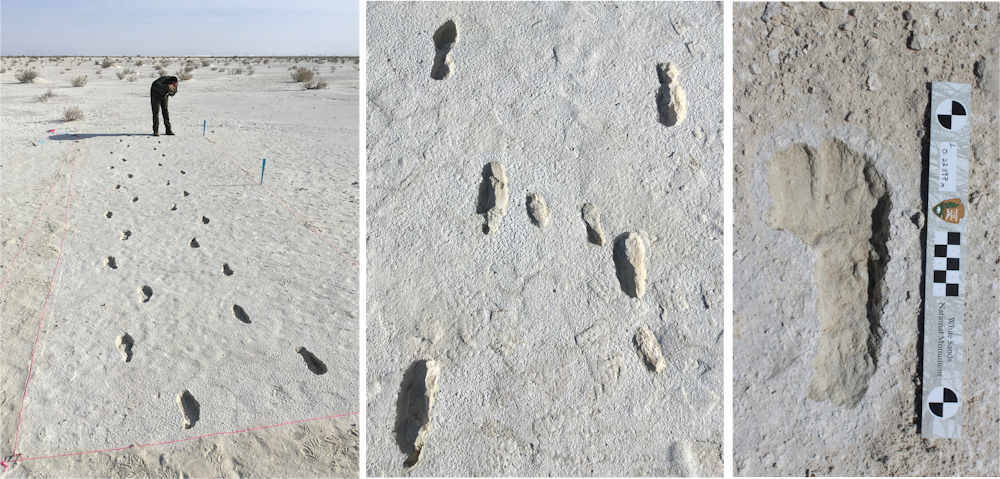 A section of the double trackway. Outward and homeward journeys following each other. Central Panel: Child tracks in the middle of nowhere. Left Panel: One of the tracks with little slippage. M Bennett, Bournemouth University., Author provided
Every parent knows the feeling. Your child is crying and wants to go home, you pick them up to comfort them and move faster, your arms tired with a long walk ahead – but you cannot stop now. Now add to this a slick mud surface and a range of hungry predators around you.
That is the story the longest trackway of fossil footprints in the world tells us. Our new discovery, published in Quaternary Science Reviews, comes from White Sands National Park in New Mexico, US, and was made by an international team working in collaboration with staff from the National Park Service.
The footprints were spotted in a dried-up lakebed known as a playa, which contains literally hundreds of thousands of footprints dating from the end of the last ice age (about 11,550 years ago) to sometime before about 13,000 years ago.

Read the rest of this article...