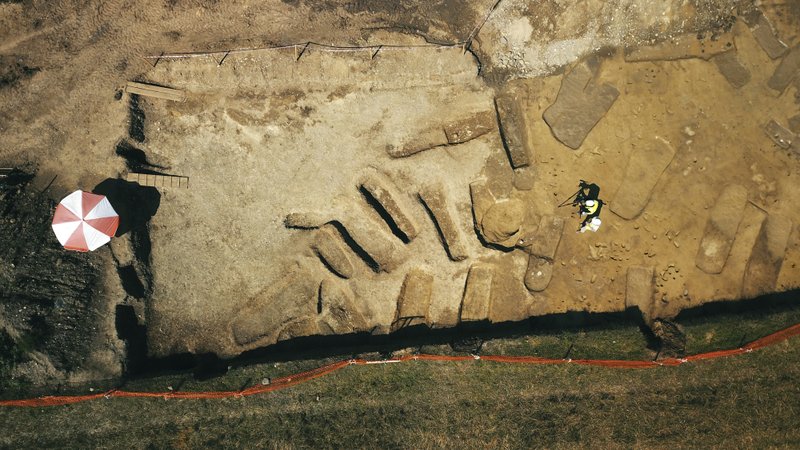 URAN, Albania (AP) — In a rich agricultural basin near the town of Korca in southeastern Albania, gas pipeline construction work is offering archaeologists a unique insight into 5,000 years of history in a country that was off most experts' radar during decades of isolationist Communist rule.
The excavations near the village of Turan, which ended Friday after 18 months, have unearthed one of the biggest ancient cemeteries in Albania, with about 1,000 layered burials, several of them richly furnished.
And under the bottom layer are traces of a rare Neolithic settlement demarcated by holes in the ground that supported the now-rotted wooden skeletons of small huts.
More than 20 Neolithic sites have been found in Albania, dating roughly from the 7th to the 3rd millennia B.C., which are some of the earliest farming settlements in Europe. But according to Turan lead archaeologist Iris Pojani, the pipeline work provided the opportunity — and the funding — to excavate an unusually large inhabited area from that era.
Read the rest of this article...