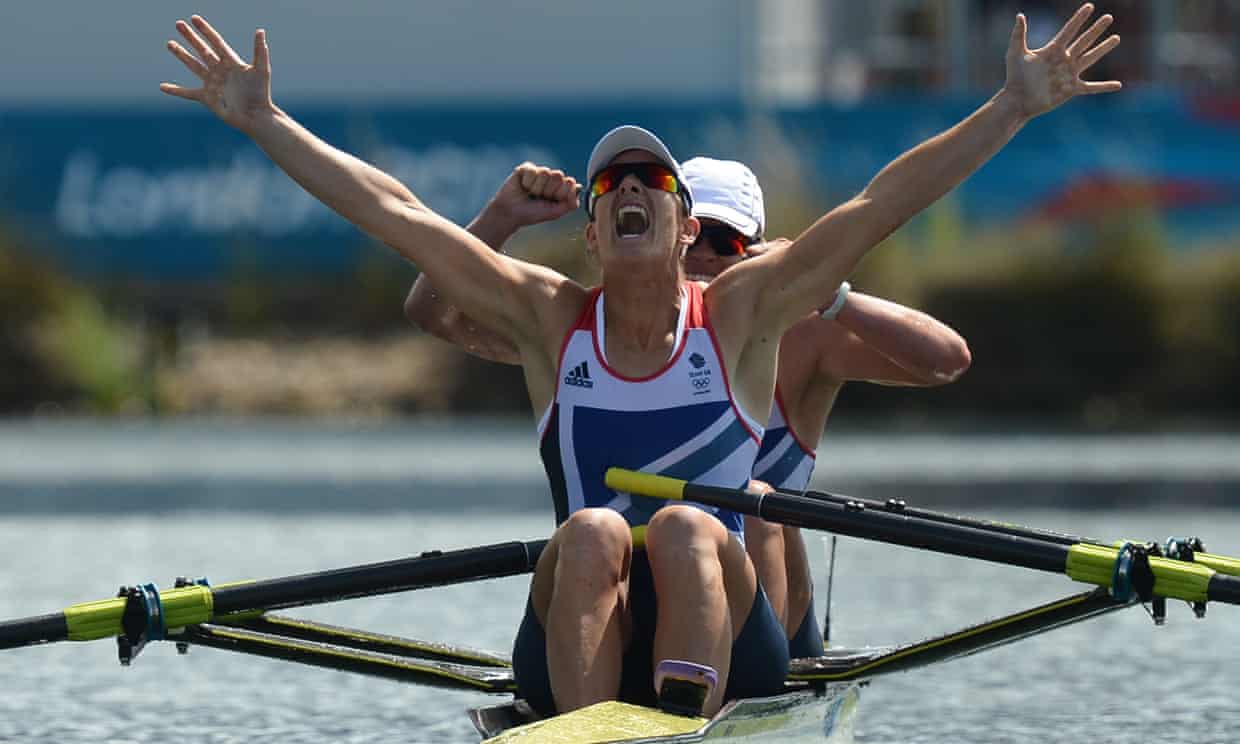 Katherine Grainger and Anna Watkins celebrate Olympic victory in 2012. Neolithic women's arm bones were about 30% stronger than those of women today.
Photograph: Francisco Leong/IOPP Pool/Getty Images
Prehistoric women had stronger arms than elite female rowing teams do today thanks to the daily grind of farming life, researchers have revealed, shedding light on their role in early communities.
The study of ancient bones suggests that manual agricultural work had a profound effect on the bodies of women living in central Europe between about the early neolithic and late iron age, from about 5,300BC to AD100.
"We think a lot of what we are seeing is the bone's response to women grinding grain, which is pretty much seated but using your arms really repetitively many hours a day," said Dr Alison Macintosh, co-author of the research from the University of Cambridge.
Read the rest of this article...