Arm points to existence of at least seven statues from Greek shipwreck, already the source of most extensive and exciting ancient cargo ever found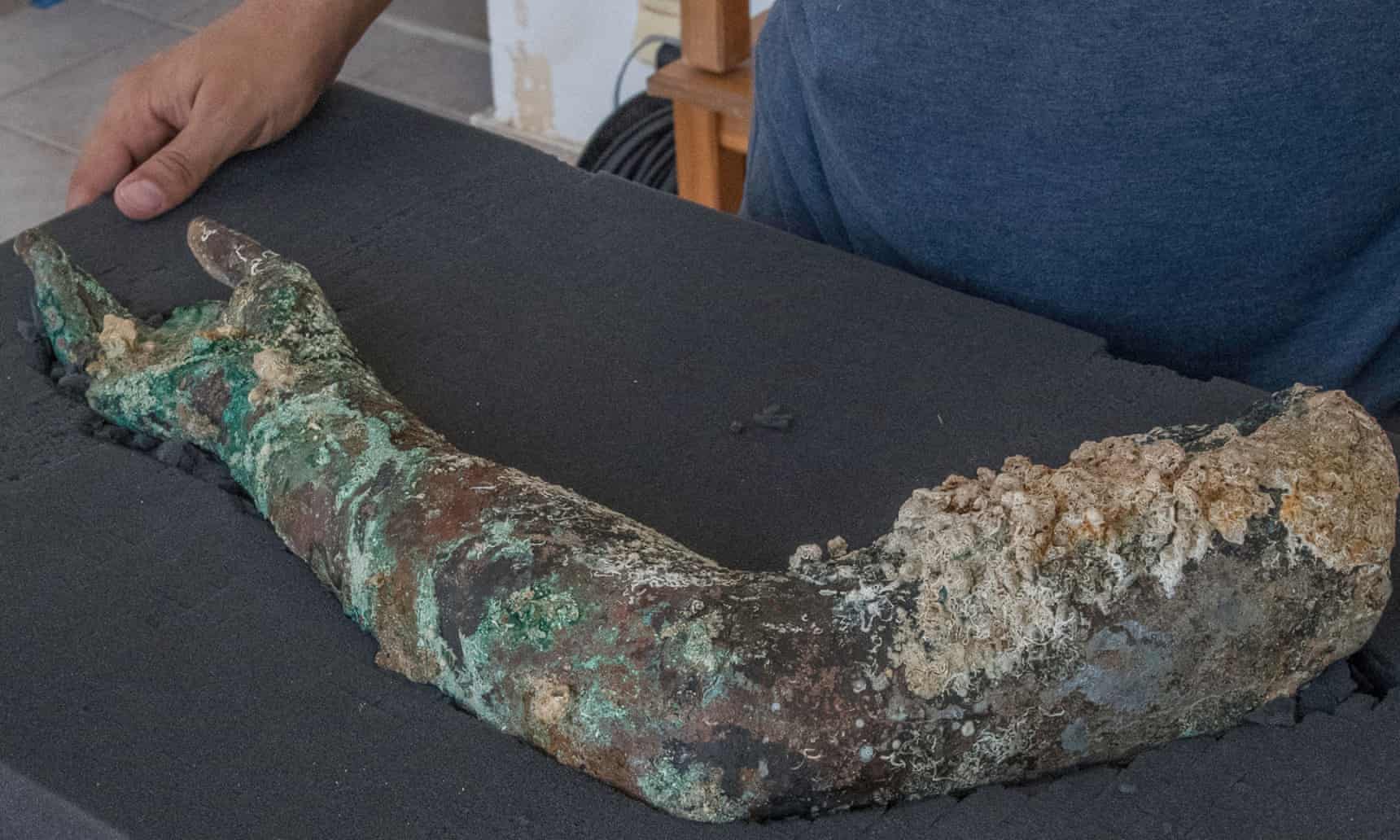 This bronze arm was discovered with a bespoke underwater metal detector, which has revealed the presence of other large metal objects nearby under the seabed.
Photograph: Brett Seymour/EUA/ARGO 2017
Marine archaeologists have recovered a bronze arm from an ancient shipwreck off the Greek island of Antikythera, where the remains of at least seven more priceless statues from the classical world are believed to lie buried.
Divers found the right arm, encrusted and stained green, under half a metre of sediment on the boulder-strewn slope where the ship and its cargo now rest. The huge vessel, perhaps 50m from bow to stern, was sailing from Asia Minor to Rome in 1BC when it foundered near the tiny island between Crete and the Peloponnese.
Read the rest of this article...