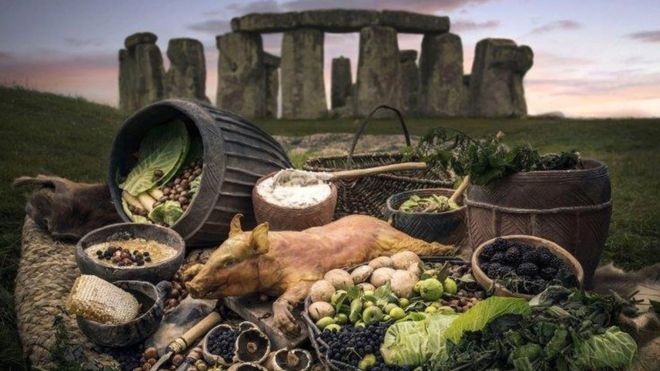 Pigs were the main food at the feasts and were brought from as far away as Scotland and the North East of England to Stonehenge
Evidence of large-scale prehistoric feasting rituals found at Stonehenge could be the earliest mass celebrations in Britain, say archaeologists.
The study examined 131 pigs' bones at four Late Neolithic sites, Durrington Walls, Marden, Mount Pleasant and West Kennet Palisade Enclosures.
The sites, which served Stonehenge and Avebury, hosted the feasts.
Researchers think guests had to bring meat raised locally to them, resulting in pigs arriving from distant places.
Read the rest of this article...