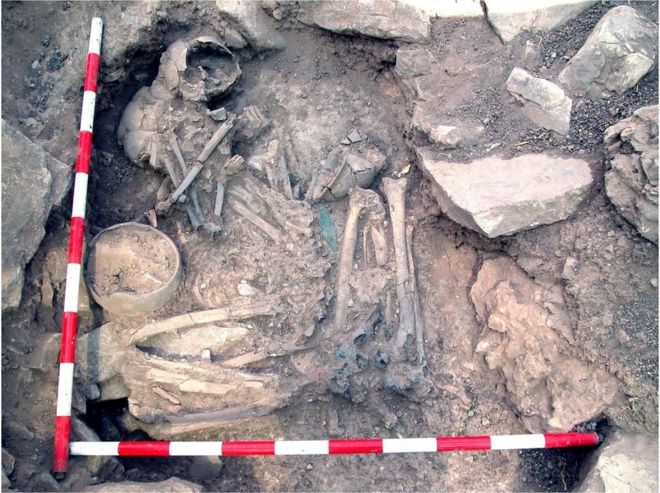 Bronze Age burials: Iberia saw a dramatic genetic shift during this period
L BENITEZ DE LUGO ENRICH - JOSE LUIS FUENTES SANCH
A migration from Central Europe transformed the genetic make-up of people in Spain during the Bronze Age, a study reveals.
DNA evidence shows the migrants streamed over the Pyrenees, replacing existing male lineages across the region within a space of 400 years.
It remains unclear whether violence played a role or whether a male-centric social structure was more important.
The result comes from the most extensive study of its kind.
Researchers reconstructed the population history of Iberia (modern Spain, Portugal, Gibraltar and Andorra) over 8,000 years - the biggest slice of time tackled by a single ancient DNA study. The region has been a crossroads for different cultures over time.
Read the rest of this article...