The mix of traits on this new specimen found in Portugal has encouraged researchers to rethink their way of describing and classifying ancient human fossils.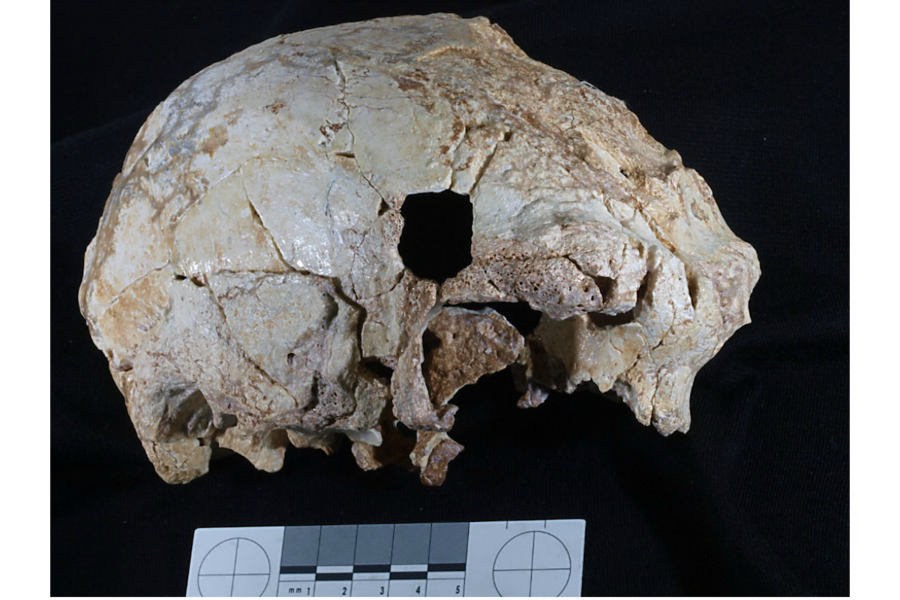 At one point, any new human fossil from hundreds of thousands of years ago might have drawn intrigue. If the new bones looked different from others that had been found before, they may have even been hailed as a new archaic human species, and given a taxonomic name in the genus Homo.
But some scientists say evidence is mounting that paleoanthropologists in the past may have been too quick to categorize hominin fossils as distinct species.
So when a chunk of a 400,000-year-old skull was unearthed at the Gruta da Aroeira archaeological site in Portugal, the scientists who reveal its discovery in a paper published Monday in the journal Proceedings of the National Academy of Sciences didn't try to assign a taxonomic name to the specimen as a reflection of that new thinking.
Read the rest of this article...