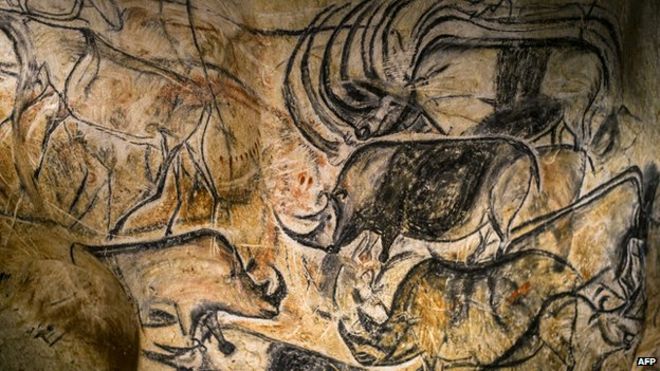 The replica cave art shows hundreds of animals - many no longer found in Europe
France has inaugurated a giant replica cave containing reproductions of prehistoric drawings of animals.
The original drawings, showing bears, panthers, rhinos and other creatures, are roughly 32,000 years old.
President Francois Hollande toured the site on Friday - a copy of the closely-guarded Grotte Chauvet in the Ardeche region of southern France.
The original is closed to the public. The copy, at nearby Vallon-Pont d'Arc, is expected to attract many tourists.
The Chauvet drawings are believed to be the oldest cave art in the world. The limestone cave, with hundreds of vivid charcoal images, was discovered by potholers in 1994 and is now a Unesco World Heritage site.

Read the rest of this article...